Katie Holliday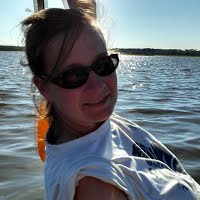 3rd - 4th Grade 
Susie King Taylor Community School
Savannah, GA   
Katie Holliday has loved teaching 3rd grade at Gould Elementary for the last seven years. Next school year she will be embarking on a new adventure teaching a third and fourth grade mixed grade level class at the brand new Susie King Taylor Community School. This school will be utilizing  place based education, and Rivers to Reefs will be a perfect way to gain knowledge and experience in the coastal region Katie and her students call home. She hopes to build strong sense of environmental stewardship among her students by helping them to fall in love with Georgia's waters and coast.  In her free time Katie enjoys being outdoors. She loves to kayak, hike, and play with her three dogs. This trip is a dream come true for Katie, as she wanted to visit Gray's Reef ever since she learned of it's existence. 
Monique Gordon
6th - 8th Grade
Building Bridges Academy Middle School
Savannah, GA
Monique is a New York transplant with 2 yrs science teaching experience. With a MSEd and BS in chemistry from SUNY Stony Brook her first passion is Marine Science. This is her first year teaching in Georgia with a reciprocal teaching certificate. While looking for a truly science-immersed experience to match the 8 summers at Brookhaven National Lab summer science programs she found there to be a lack of science camps in Savannah. Monique has made a commitment to creating more science education through fun and exploration, in the classroom as well as outdoors. She believes this endeavor will open the minds of young scholars and hopefully inspire them to become science-minded adults. She has a son and one granddaughter to whom she will pass her legacy. In order to do this she will immerse herself in the wondrous science that Georgia has to offer, and emanate that to those curious young minds.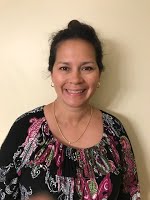 Anna Johnson
1st-5th Grade
Bethlehem Elementary School
Anna Johnson has had the opportunity to work with students in first through fifth grade.  The students have the opportunity to learn about many topics through problem based learning and service learning.  She received her undergraduate degree from Brenau University and is currently working on her master's degree at Columbus State University.  She also has her math certification as well as her gifted certification.  She has a passion for taking care of the environment and hopes to be able to instill that love in her students.  She loves spending time with her husband, three children, her sweet dog and adventurous cat.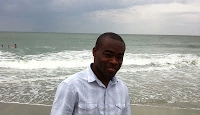 Olamipo Awoyemi
10-12th Grade 
Elite Scholars Academy 
Morrow, Georgia 
Olamipo Awoyemi has taught AP Environmental Science and Human Anatomy & Physiology at Elite Scholars Academy for the last 6 years. He started his teaching career 12 years ago at Ronald E. McNair High School in Atlanta, Georgia. He enjoys teaching students about life and the world around them. He also enjoys learning new things as evident in constant pursuit of knowledge; he holds a Master's degree in both Neuroscience and Science Education and is currently working towards a Master's in Public Health degree. He enjoys relaxing with his wife and two daughters.
Candace Williams
Dutchtown High School
Hampton, GA
I am currently an Environmental Science and Biology teacher at Dutchtown High School in Hampton, GA.  I have been in education for 18 years.  I have taught in middle school, alternative middle and high school and, this year, for the first time, a traditional high school. What I want my students to take away from my environmental science class is that one person does matter.  Changes you make at home can make a difference.   The beach is my special place but any place outside and near water is great to me.  I have 3 children, 3 grandchildren (Kassidy, Deuce & Blaze) and 2 dogs (Chemo aka Puppy and Cady).
Craig Howe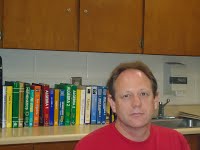 High School
The Westfield School
Perry, GA
I was born and raised in Macon, Ga. I attended Georgia Southern University and Middle Georgia State University and have B.S. degrees in geology and mathematics. I have been a high school math and science teacher for nine years. Before becoming a teacher I made small-scale geologic study maps in various locations in the Rocky Mountains including Yellowstone National Park and Grand Tetons National Park. Travelling out west and all over the U.S. has long been a passion of mine.
I currently teach geometry and environmental science at the Westfield Upper School in Perry, Ga. My goal in teaching environmental science is very simple. I seek to encourage the kids I teach to become aware of the world around them. I seek to foster a life-long interest in all things natural – rivers, mountains, trees, clouds, volcanoes, deserts, oceans, and too many more to list. I believe an interest and a focus on the natural world will improve the world for all people. It will also improve the life of anyone who slows down and looks around.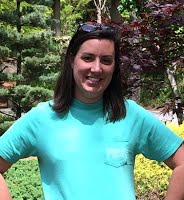 Jennifer Conner
Little Mill Middle School
Forsyth County
I am 28 years old and I am about to finish up my 2nd year teaching 6th grade Earth Science at Little Mill Middle School. I have been married for a little over a year to my husband, Cameron, who has a small landscape business. We do not have any children yet but love our fur baby Chance. I received my undergrad in Outdoor Education from Georgia College and began working as program director at Camp Highland. I received my masters in Middle Grades Science Education from UNG and worked as a naturalist at Sawnee Mountain Preserve while I was completing my degree. I am passionate about the outdoors and enjoy kayaking, canoeing, hiking, and running. I absolutely love teaching Earth Science and can't wait to bring this experience back to my classroom.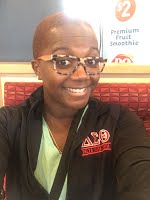 Khristina A. Sifontes Russell
Woodland High School
Henry County
Khristina has just finished her 11th year of teaching.  After spending the first 9 years of her career teaching 9-11th grade English, she decided to give middle school ELA a try.  She will be returning back to high school next year where she will be teaching 9th grade English at Woodland High School in Henry County.  Khristina earned both her undergraduate and Master's degrees at Fayetteville State University in Fayetteville, NC where she studied Secondary Education and English.  Born and raised in Eastern North Carolina, she is so excited to see what Georgia's aquatic life has in store.  Water and wild life are so easy to take for granted. Experiences such as these not only spread awareness, but enrich the senses and allow writers to connect more soundly with their readers.  Khristina is married to her hotty husband, Troy.  In her spare time, Khristina enjoys taking naps, pretending to exercise, and hanging out with her 3 near-perfect children.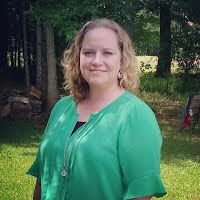 Kristen Garner
6th – 8th Grade Media Specialist
Eagle's Landing Middle School
McDonough, GA
Kristen Garner began her journey in education as a high school science teacher for seven years after earning her B.S. in Biology from Mercer University in 2000. She completed her M. Ed. Degree in Instructional Technology from the University of Georgia in 2007 and transitioned into the Media Center while continuing to teach Biology and Physical Science online. She has enjoyed her more supportive role as School Library Media Specialist over the past 10 years and was honored when selected as the Henry County Media Specialist of the year in 2015. She and her husband Scott enjoy bird watching, gardening, music of all kinds and have two boys who are complete opposites in likes and demeanors, of course, which always keeps life interesting.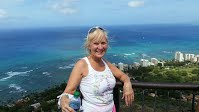 Leslie Bonnie
Hal Hutchens Elementary 
Paulding County
I am a teacher of the gifted at Hal Hutchens Elementary in Paulding County and just completed my 40th year teaching. No, I'm not ready to retire. 25 years were spent with third graders and the last 15 have been with k-5 gifted students. These guys have made me continue to grow and amaze me every day. I received my Masters in Early Childhood Education from Georgia State University and my Specialist from Piedmont College. I have been a part of the Elementary Science Olympiad for 12 years. Proudly, Hutchens has been the district winner for 4 years in a row. I also co-lead our after school running club called the Running Bees. I am very excited about incorporating what we will do into my STEAM curriculum. I have been married to my husband Dexter for almost 44 years. I have 3 children, Autumn, Natalee and Hunter and 2 grandsons, Carson and Brandon. Dexter and I share a love of reading, hiking and traveling. I would be remiss if I did not add that my 97 year old dad is a veteran of WWII and Korea and is my hero.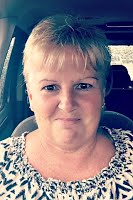 Liz Colson
Kindergarten 
New Hope Elementary School
Locust Grove, GAI am currently teaching kindergarten at New Hope Elementary School in Locust Grove, Georgia.  This is my 27th year of teaching.  I have taught K, 1st, 2nd, and 3rd grades.  I have a master's degree in Early Childhood Education.  I have lived and taught in Georgia, Florida and Germany where I taught for the Department of Defense Dependent Schools.  I love to travel and experience new things.  I have traveled as a chaperone with student ambassadors with the People to People Program throughout Europe.  Although my travels have taken me to many new and exciting place, the ocean continues to draw me back.  There is no better place.  It gives me a sense of renewal each time I visit.  I take a little bit back with me until the next time that I can visit.  I hope to bring what I learn on this upcoming adventure back to my classroom to make my students better caretakers of their environment.   I live in McDonough with my husband, Jim and my daughter, Kassie. 
Mark Ray
Mark Ray has loved teaching all ages for many years in diverse settings. These include field and lab courses in biology while in grad school, interpretive work in parks and nature centers, public and private middle and high school classes, and university adjunct work.  He received his teaching education from Governors State University and his Ecology and Environmental Science degrees from the University of Akron and Miami University.  He is currently a docent at the Chattahoochee Nature Center and Science Department Chair at Dominion Christian Schools. He feels very privileged to be able to embark on the Rivers to Reef adventure and is sure it will bring invaluable ideas into the classroom and field studies. He and his wife Melissa are the parents of four wonderful children and two big, mischievous dogs.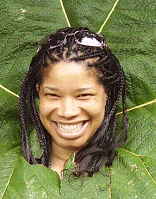 Maronda Hastie
McNair High School
Ms. Hastie had been teaching at McNair High School since 1997. She is a graduate of Savannah State University with a dual Bachelor of Science Dregree in Mathematics & Computer Science  Technology and Cambridge College with a Masters Degree in Instructional Technology. Currently Ms. Hasite coaches the gymnastics team, sponsors the McNair Travel Club, National Honor Society, BETA Club, Chick-Fil-A Leadership Academy, and High Achievers. She enjoys traveling and taking students around the world. She encourages students to be active participants in the world and positive change agents. 
John Swain
Pike County High School
Zebulon, GA
John Swain teaches science at Pike County High School in Zebulon, Ga. John has just completed his ninth year teaching and is a graduate of the University of Georgia. He is looking forward to enhancing his knowledge of Georgia's watersheds and integrating what he is learning into the classroom. John is married and has two very energetic children.
Willa Rainbow McGriff
12th Grade
Miller Grove High School
Lithonia, Georgia
Willa Rainbow McGriff teaches environmental science at Miller Grove High School in Lithonia, GA. She has been a lifelong lover of science and has earned BS degree in biology from NC Central University and a master degree from Atlanta University. She is the mother of two-son recent GSU graduate and daughter student at NCSU. Having begun her teaching career in 1991, she received her teaching certificate from the TEEMS Program at Georgia State University. She was the 2016 Key Issues Institute recipient and named distinguished teacher in the community by Georgia-Pacific. Striving to teach students the importance of being good stewards of the Earth and always seeking to bring new and innovative learning experiences back to the classroom, she is looking forward to the field experiences in the River to Reef Program.