Rivers to Reefs 2017
Workshop Leaders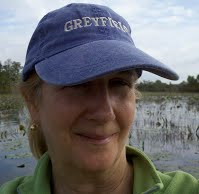 Cathy J. Sakas, BS Bio.; MEd Sci.
Founding Chair, Gray's Reef National Marine Sanctuary Foundation
Tybee Island, GA
Cathy officially retired as the Education Coordinator of NOAA Gray's Reef National Marine Sanctuary on 31 January 2014. However, in essence she hasn't really retired. She says she just gets to work from home and doesn't have to wake up to an alarm clock nor drive to the office in rush hour traffic. Cathy is currently finishing up Shifting Baselines: A Documentary on Georgia's Changing Commercial Fishing Industry scheduled for release in July 2017. She is also completing short stories of her experiences on remote wilderness trips she led over the past four decades throughout the southeast, Caribbean and Central America as a professional interpretive naturalist. Cathy chairs three different Board of Directors and serves on three others. In between all of that she enjoys leading paddling trips to remote areas including Georgia's barrier islands, the Altamaha River, Ebenezer Creek and the world famous Okefenokee Swamp.
Theresa StanleyTheresa Stanley, Ph.D 
Professor of Biology, 
Gordon State College, Barnesville, GA
Theresa Stanley attended the University of California Davis, where she earned her Bachelor of Science in microbiology ('93). She then earned her M.S. (1996) and Ph.D (1999) at the University of Illinois, Urbana-Champaign, also in microbiology. She began her teaching career at Gordon State in 1998, where she has remained. She teaches a wide range of courses, including introductory biology, microbiology, and philosophy and ethics of biology. When not in the classroom, she enjoys spending time exploring the natural beauty of Georgia, especially when it involves exploring a beach.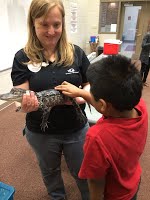 Tina Oresteen
Assistant Manager of Education Programs 
Georgia Aquarium
Tina Oresteen watched the Georgia Aquarium grow from a construction site as a Biology student at Georgia State University to a world-class institution. She first got her love for the ocean visiting her grandparents in California during every summer as a child. She first interned at Zoo Atlanta then changed directions and began volunteering at GAI. Tina branched into the Education and Zoological Operations departments and finally spending time Diving and earning her Rescue Diver certification. Tina began as an Educator in 2008 after originally pursuing a career in animal care. "Teaching found me at some point," she said. "Seeing the excitement in kids' eyes when they completed an activity I created really hit home." Tina created the Outreach Program before advancing to Senior Educator. She was promoted to Assistant Manager for the start of 2016-2017 school year. She wears funky socks, loves high fives and loves handling alligators.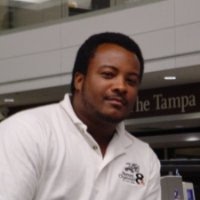 Roderick Finch
Manager – Video Production
Georgia Aquarium
Rod Finch is responsible for developing videos and animated visual content, managing the digital asset management and various other video support for external Georgia Aquarium departments. He's passionate about telling stories through the lens of his camera. Rod has 20 year of experience working with video and motion graphics. This knowledge was garnered while working as a broadcast journalist for CBS, FOX, and NBC. He has won numerous awards including an Emmy for his work with CBS in Miami, Fl.
Michael Mahan, Ed.D
Dean, School of Education
Gordon College, Barnesville, GA
Michael Mahan attended Ball State University, and earned a Bachelor of Science in Biology Education 1976, Master of Arts in 1986 and an Ed. D in Biology  Education in 1986. After a varied career as an academic advisor, he returned to high school teaching in New Jersey in 2001, and later returned to university  teaching, at Kean University in 2003, as an Assistant Professor of Science Education. He has taught Science and Mathematics methods courses as well as  Introductory Biology. In 2006 he accepted a position in Savannah Georgia as Assistant Professor and Department Head of Middle Grade and Secondary  Education at Armstrong-Atlantic State Universtiy. He has reviewed grants for NASA, Educational Technology for the State of Georgia. He is currently on the  Journal Review team of the National Biology Teachers' Association. He submitted a grant for $1,300,000.00 to the National Science Foundation for the Robert Noyce Program. Dr. Mahan has many presentations and publications in science education, and is currently a Board of Examiners member for the PSC in Georgia.
Michelle Riley Michelle Riley
Communications, Outreach & Education Coordinator
Gray's Reef National Marine Sanctuary 
Savannah, GA 
Michelle Riley joined Gray's Reef in 2015 and serves as the communications and public outreach coordinator. She worked in the international humanitarian  sector for almost 20 years, serving as external affairs director for the Lifeline Energy Foundation and as a communications officer for former U.S. President  Jimmy Carter at The Carter Center. A native of Galveston County, Texas, Michelle graduated from Pepperdine University in California and has lived in  Savannah, GA for 12 years. She moved to Savannah to be near the ocean and thoroughly enjoyed volunteering for the Tybee Island Marine Science Center    and The Dolphin Project.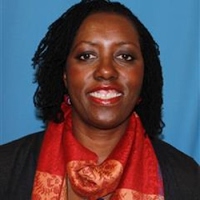 Dr. Carol Thurman
Dr. Thurman holds a doctorate in Educational Policy Studies with a concentration in Research, Measurement, and Statistics from Georgia State University. Dr. Thurman's has extensive experience as a program evaluator on a number of grant funded projects at the federal and state levels. Her professional experience includes managing and executing university-level academic program assessment, program evaluation, project management, grant writing, teaching at the middle school and high school levels (U.S. and internationally), teaching university research and statistics courses, and serving as a school district research specialist. Dr. Thurman is an Arts enthusiasts and enjoys spending her free time playing tennis, reading, and hiking. Dr. Thurman is married, has three adult children, two grandchildren, and a boxer.
Manager, Teaching and Learning
Georgia Aquarium
Heidi Turcotte is a passionate advocate for increasing conservation awareness and believing that hands-on, experiential learning is the key to understanding our environment!  At the Georgia Aquarium, she is the Manager of Teaching and Learning. Holding both an M.A. in Biology and a B.A. in Elementary Education, Heidi's teaching career has stretched from teaching gifted and talented programs in California, to working as a naturalist at various locations in Georgia and creating and leading inquiry based science labs to elementary students throughout the Atlanta Metro area. As the watershed coordinator at Sawnee Mountain Preserve, she developed and executed a successful watershed environmental education program, trained naturalists, and led different classes on inquiry through mountain hikes, participatory water ecology lessons, and STEAM labs.  In her graduate program, she studied in Baja, Belize, and Costa Rica, gaining extensive knowledge in participatory education, inquiry, community based conservation, ecology, and field methods.