Our ocean is the most valuable resource on Earth and y
ou can help protect it by joining our annual membership! 
Join the fun as we celebrate our love for the ocean together. 
Memberships also make thoughtful and unique gifts for friends or family. 
Take pride in knowing that your tax-deductible donation to the Gray's Reef Foundation amplifies ocean conservation and marine education in Georgia!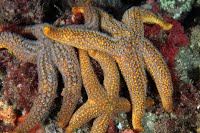 Youth Sea Stars $10 
Encourage youth to get involved in ocean conservation!
Challenge them to be ocean stewards and then come tell us at our outreach events.



Oyster toadfish $25
Recognition in annual report
Invitations to fun events throughout the year!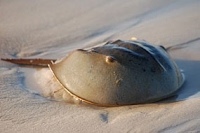 Horseshoe Crab $50
All benefits of Oyster Toadfish
2 tickets to Ocean Film Festival films
Gray's Reef National Marine Sanctuary Foundation Tote Bag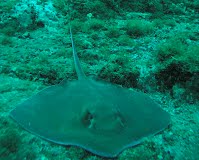 All benefits of Horseshoe Crab
Gray's Reef Ocean Film Festival T-shirt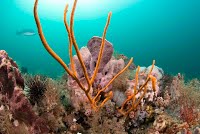 Gray's Reef Ocean Steward! $250
All benefits of Southern Stingray
2 tickets to Ocean Film Festival films and receptions
Small logo on website, annual report, and newsletter
Invitation to exclusive events throughout the year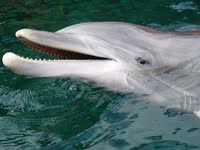 Bottlenose Dolphin $500
All benefits of Gray's Reef Ocean Steward
Enhanced recognition in annual report and website
4 tickets to Ocean Film Festival films and receptions
Opportunity to have informative and entertaining Gray's Reef speaker at your event
Loggerhead Sea Turtle $1,000
All benefits of Bottlenose Dolphin
8 tickets to Ocean Film Festival films and 6 to receptions
Medium logo on website, annual report, newsletter, and other marketing material
2 spots on a coastal naturalist paddling outing with renowned guide Cathy Sakas
All benefits of Loggerhead Sea Turtle
 12 tickets to Ocean Film Festival films and 8 to receptions 
   

  

Public recognition at all festivals 
throughout the year
White Shark $5,000
All benefits of Manta Ray
16 tickets to Ocean Film Festival films and 10 to receptions
2 spots on a coastal naturalist boat trip with renowned guide Cathy Sakas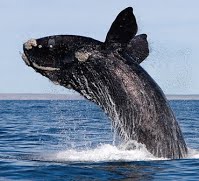 North Atlantic Right Whale  $10,000




All benefits of Great White Shark

25 Tickets to Ocean Film Festival films and 15 to receptions

Invitation for up to 10 people for a private coastal boat tour with Cathy Sakas

Exclusive communication throughout the year on Foundation updates